Price list for GBS services
Services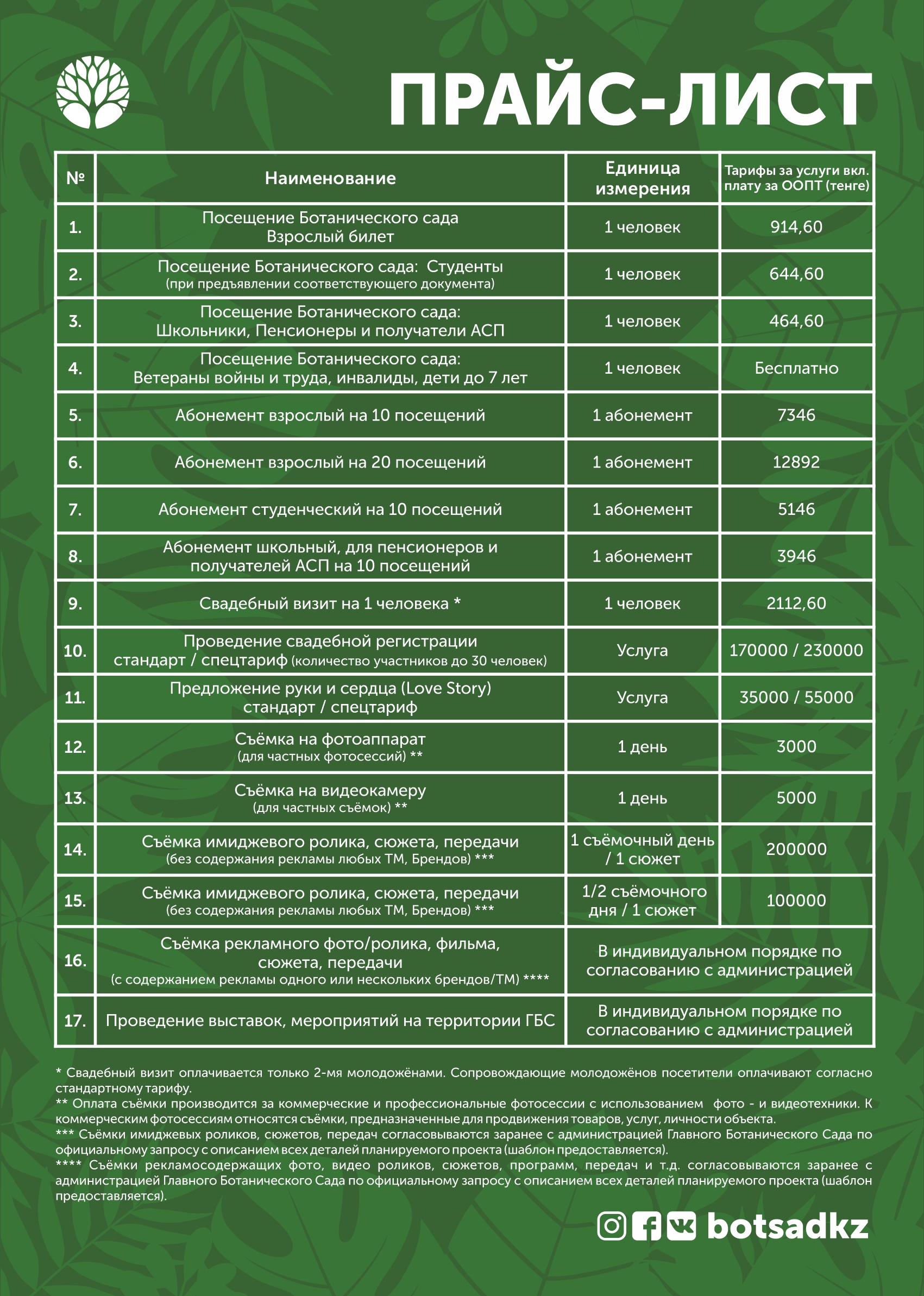 To pay from Beeline account balance

To pay by bank card via Forte Bank

To pay via Kaspi.kz services

To pay from KCELL account balance

Instruction how to make payment from Beeline or Kcell account balance (except corporate accounts):
1. Send SMS with the text "botsad" to the number 5505.
2. Approve the payment by sending "1" in reply to the message received. 914,60 tenge will be withdrawn.
3. Get the SMS from number 2020 or from mobimoney (depending on mobile operator) with the ticket.
4. Show the received SMS with the ticket to security at the entrance to The Main Botanical Garden.
5. Purchased ticket is valid within the same day of purchase only.
—————————————————————————————————————————————————————
By purchasing an admission ticket you agree to the terms of the agreement placed on www.botsad.kz website which is equal to the making
of the written agreement http://botsad.kz/ru/page/publichnaya_oferta
As per Cl.8 of the above mentioned Agreement, the admission ticket purchased shall not be subject to return.